About

Us
Quality Local Landscaping Services You Can Count On
As a sophomore at Salesianum High School, Joe Kautz founded Green Acres in 1998. What began as a one-man operation has steadily grown Green Acres into what is now a full-service property maintenance & hardscape installation company. Our mission is to provide exceptional full-service commercial and residential landscape care for clients while providing opportunities to our dedicated team of skilled craftsmen whose focus is accountability, efficiency, safety, and ongoing personal and professional development.
"I originally started Green Acres with the motto of 'Service and Dependability, 100% satisfaction guaranteed', and it is with that same honesty and integrity we train each of our crews to go to work with every day" – Joe Kautz
We specialize in managing premium commercial and industrial properties/ office parks, HOA's, as well as high-end residential communities. We have the capability to handle all of our clients' exterior needs whether it may be turf, landscape, hardscape, trees & shrubbery, large tree removal, snow & ice control, pond & storm water management, land reclamation, or any of the multitude of associated trades that are contained within the areas listed.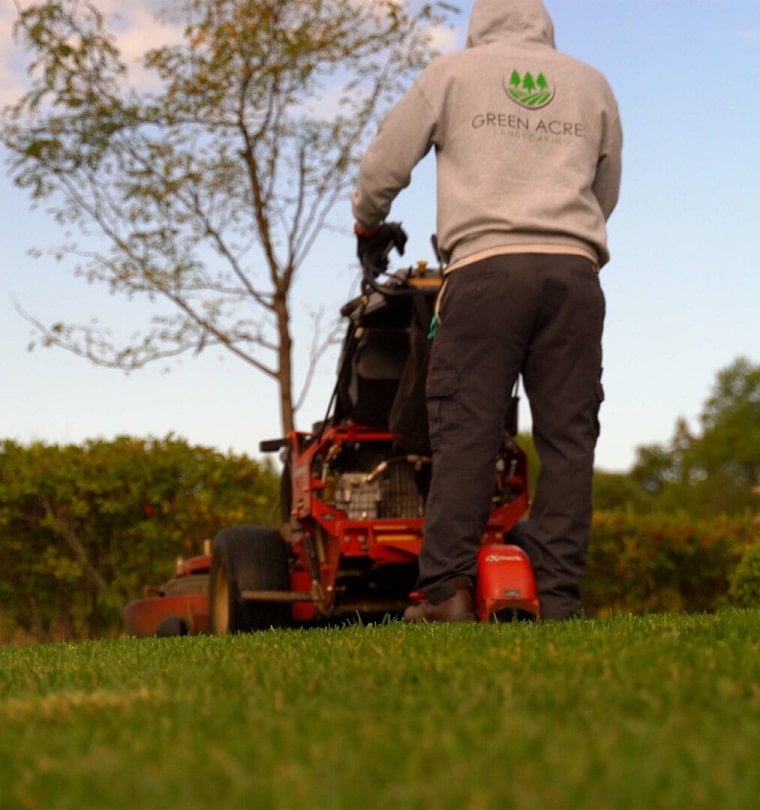 Trusted
Service
We at Green Acres Lawn and Landscaping have been in the business for more than 19 years. With all of that experience comes an appreciation for the craft. All Green Acres installed hardscaping is guaranteed to be held to the highest standards. Your comfort, safety, and satisfaction are our top priority!
We see every landscape as a blank canvas that deserves the absolute best artistry. Green Acres Lawn and Landscaping, Inc. will make sure to fill that canvas with works of art that you and your family will enjoy for years to come. Call today to learn more about our hardscape options.