Your
Trusted Provider

of Natural Stone

If you're looking to elevate the beauty and functionality of your outdoor spaces, natural stone is undoubtedly the perfect choice. Our company takes pride in offering a wide range of premium natural stone products and expert installation services to transform your landscape into a captivating oasis.

One of the primary reasons why natural stone is a superior choice for landscaping projects is its unmatched aesthetic appeal. Each stone possesses unique colors, patterns, and textures crafted by nature over millions of years. Whether you prefer the rugged charm of flagstone, the timeless elegance of granite, or the rustic allure of limestone, natural stone adds a touch of natural splendor that complements any design style.

Beyond its visual allure, natural stone is an incredibly durable and long-lasting option for outdoor applications. Unlike synthetic materials, it can withstand harsh weather conditions, heavy foot traffic, and other environmental factors without losing its charm or structural integrity. Investing in natural stone for your hardscaping needs means you're making a sustainable choice that will stand the test of time, reducing the need for frequent replacements and minimizing your environmental impact.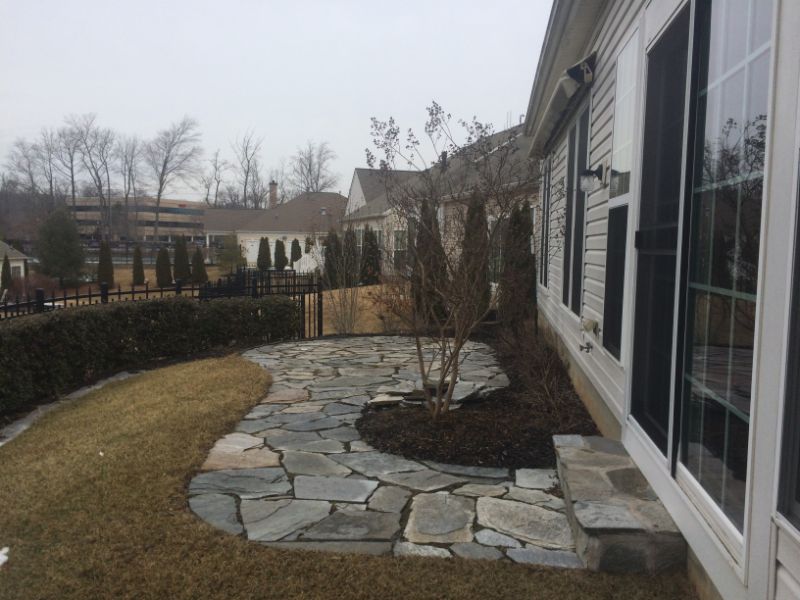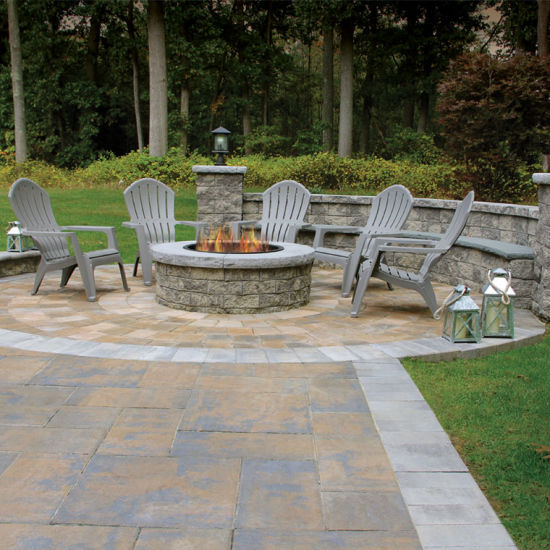 Timeless
Durability
Natural stone requires minimal maintenance, making it a practical and low-effort choice for homeowners and property managers alike. Regular cleaning and occasional sealing are all that's needed to keep your stone surfaces looking pristine year after year. This means you can spend more time enjoying your outdoor space and less time worrying about upkeep.
Furthermore, natural stone is an eco-friendly option. Since it is sourced from the earth and cut into slabs or pavers without the use of harsh chemicals or manufacturing processes, it leaves a smaller carbon footprint compared to many synthetic alternatives. For environmentally conscious individuals, choosing natural stone aligns with their commitment to sustainability and responsible consumption.
Whether you're envisioning a charming stone pathway, a sturdy retaining wall, or an inviting patio, Green Acres Lawn & Landscaping has the expertise to bring your dreams to life. Let our skilled team guide you in selecting the perfect natural stone to complement your landscape's unique features and create an outdoor space that will be the envy of the neighborhood. Trust in the timeless elegance and enduring strength of natural stone to elevate your property's curb appeal and overall value.
Quality Service You Can
Count On
Green Acres has more than 20 years of experience in lawn care and property maintenance.  We offer all-inclusive landscape maintenance packages so you can be sure your property is looking its best all year long! Using our years of creative experience to achieve beauty is what sets us apart. Landscape material that is healthy, well-branched, and well-formed is used to create the best first impression.