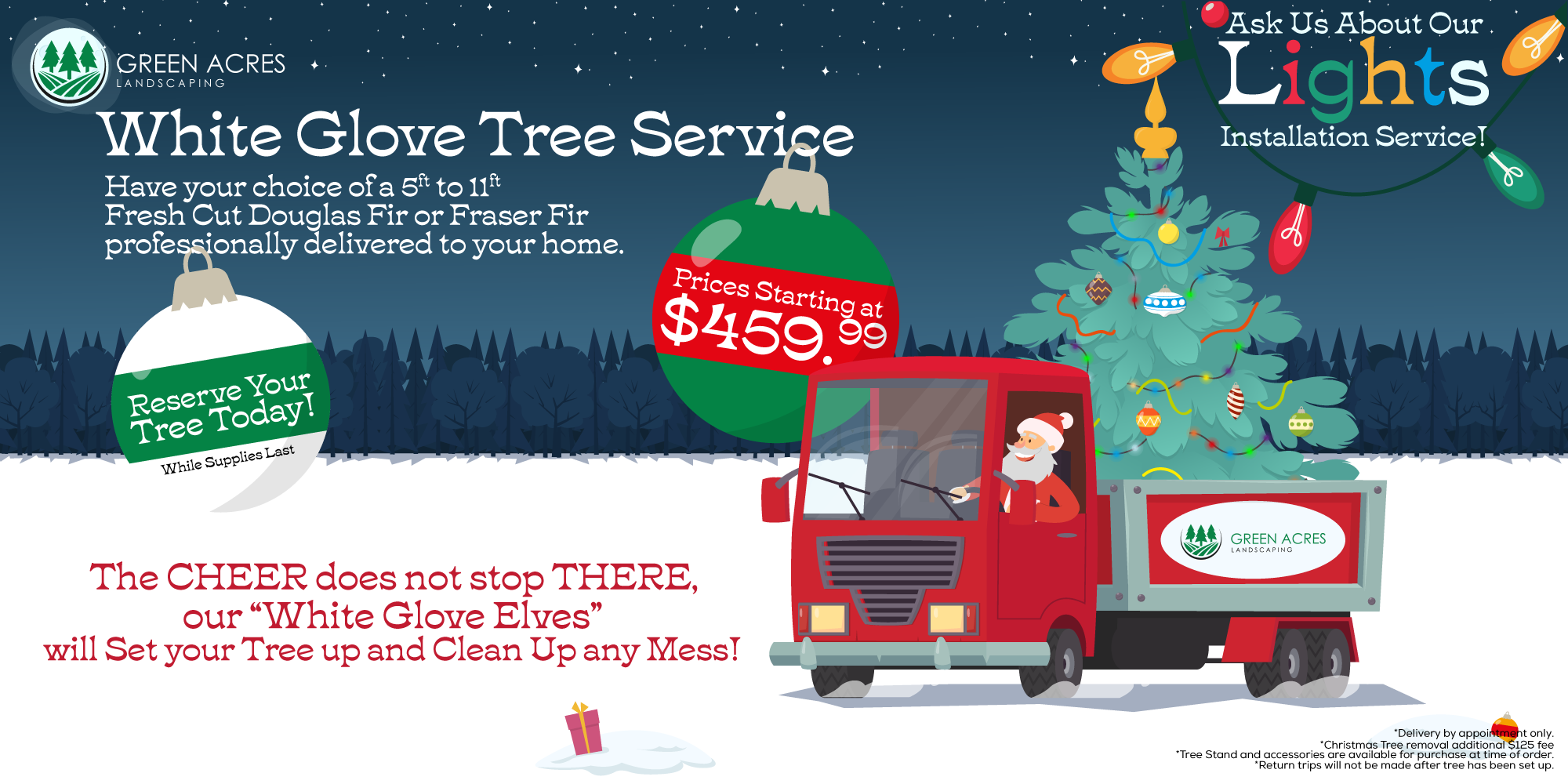 Lighten Your
Holiday Burden
Green Acres Landscaping is excited to offer our Concierge Christmas Tree Delivery service this holiday season! We will hand-deliver a freshly cut, high-quality Christmas tree to your home or office, and take care of all the set-up and clean-up for you. Our Concierge Christmas Tree Delivery service is the perfect way to take the hassle out of the holidays and make sure that your home or office is decked out in style. Our trees are guaranteed to be fresh and beautiful, so you can focus on enjoying the holidays with your family and friends. Contact us today to learn more about our Concierge Christmas Tree Delivery service while supplies last!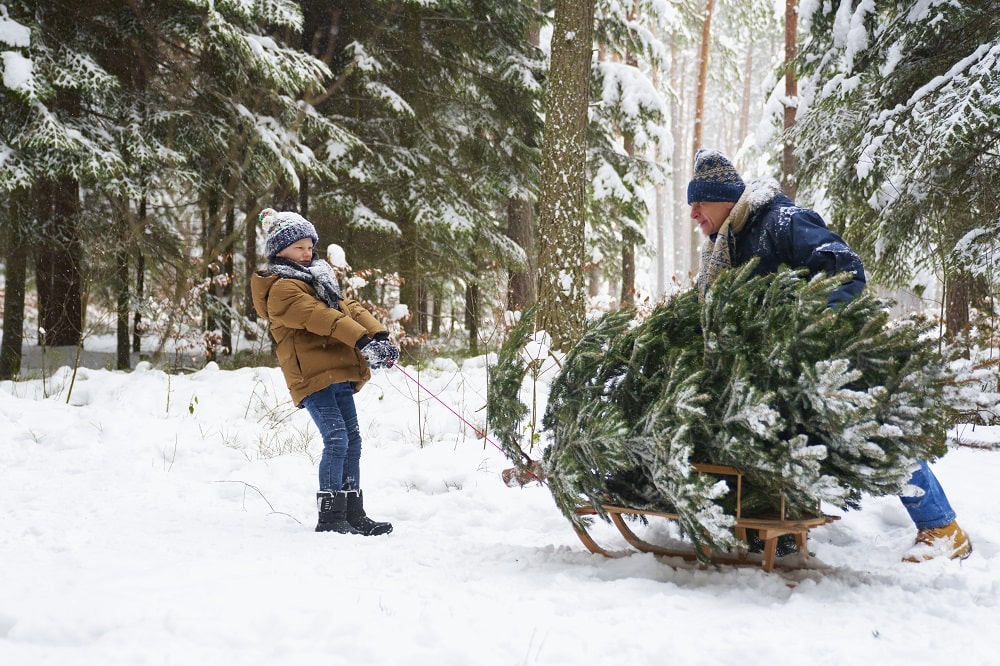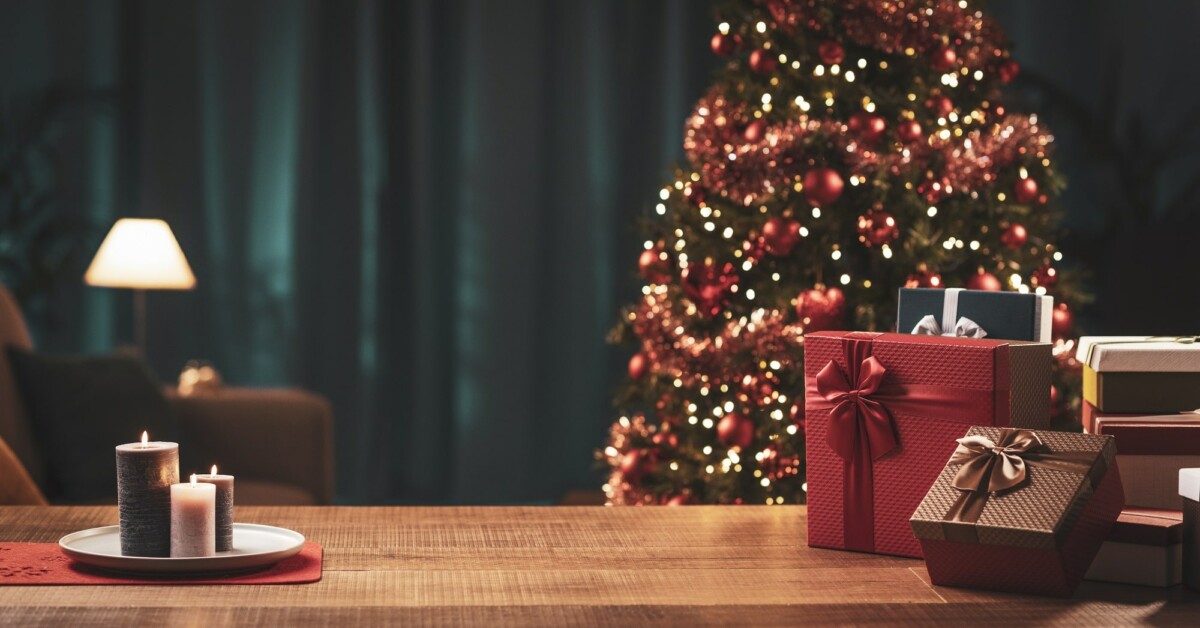 Christmas Tree Services
Include:
Wrapping tree for transportation to install site
Setting and leveling tree in desired location
Remove wrapping, netting and/or twine from tree & detangle branches
Vacuuming and removing any debris and initial needle drop
Optional Light Installation Available
Multi Tree Discounts / Referral Program
*Tree stand and accessories available for purchase, please let us know at time of purchase so we can have them at delivery.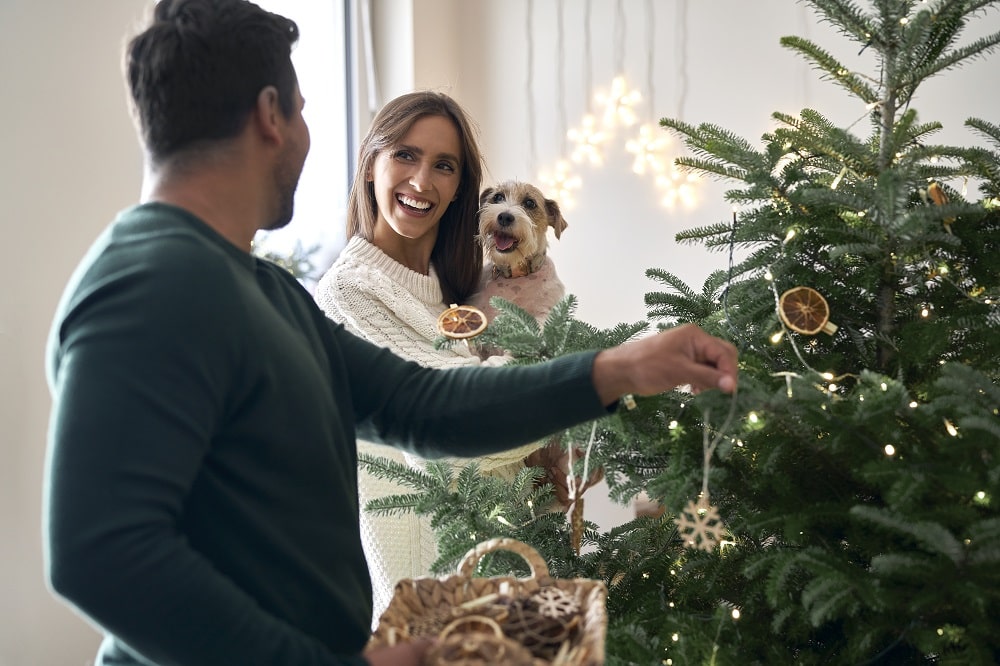 Christmas Tree Removal

is also available for $125!
Prepare and transport tree to outdoor location
Remove base and return to customer
Vacuum any needles from area tree was setup
*We recycle our trees into mulch and compost. For removal of tree, all decorations must be removed prior to our arrival. Decoration include ornaments, lighting, tinsel, garland, and any additional non-organic materials. If tree is not free from decorations, tree will not be removed and a refund will not be issued.
Delivery Will be by Appointment Only! Fill Out The Below Form To Get Your Concierge Christmas Tree Services Today!