Affordable

Landscaping Services

For 15 years Green Acres Lawn and Landscaping, Inc. has been dazzling their clients with customized landscaping designs, installations, and renovations that are fit for a king! We pride ourselves on having some of the most talented, creative, and visionary landscape designers on staff to deliver premier landscaping to our customers. However, is not up to snuff? Green Acres Lawn and Landscaping, Inc. has the technology, the manpower, and the experience to ensure the appearance of your grass will have your neighbors wondering what your secret is! Our lawn services are designed in order to keep your grass rich in color, resistant to diseases and pest infestations, and free of unsightly weeds. Everything we do is designed to give you the best looking lawn on the block so your neighbors will have no choice but to be green with envy! Green Acres Lawn and Landscaping also offers the complete package when it comes to your landscaping needs. Our all-encompassing services include:

Call Green Acres Lawn and Landscaping, Inc. today so you can get started on the landscape of your dreams!
    Grading
    Seeding
    Sod Installations
    Yard Renovations
    Mowing
    Edging
    Weeding
    Turf Applications
    Pre-Emergent Weed Control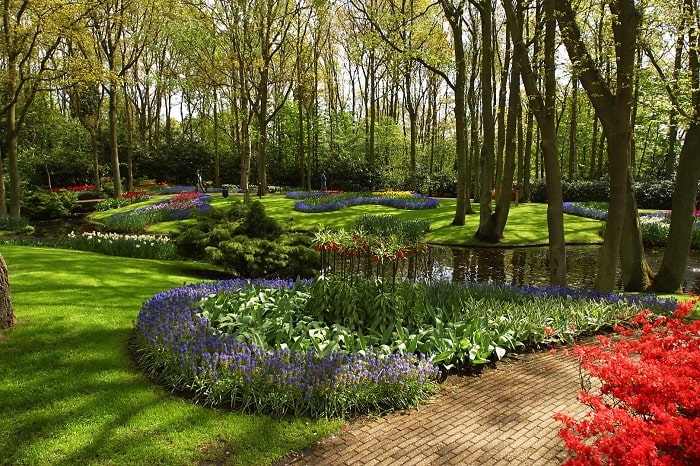 Our skilled landscaping professionals can design and install a gorgeous landscape complete with colorful garden beds, mulch to give your landscape some aesthetic and textural contrast, complementary ornamentals, and creative landscape lighting. Once your own personal Garden of Eden has been created, we are available to maintain its beauty by applying pre-emergent weed control so ugly weeds do not distract from your landscapes overall exquisiteness. We will also remove the old mulch in the spring and replace it so that your landscape looks fresh each season.
Our landscaping services also extend to irrigation systems, windburn treatments, insect damage or prevention of insect damage, and renovations that will take your tired landscape and bring it back to life just in time for the warm summer months. If there is something you do not see on our list of services. We at Green Acres Lawn and Landscaping want to make sure that our customers are 100 percent satisfied 100 percent of the time.
Some landscaping companies offer unbelievably low prices and you will find that you pay for what you get, which is cheap materials that will not stand up against time or the elements, and inexperienced and careless landscapers who are in a rush to get the job done so they can hurry off to the next job and make their money. With Green Acres Lawn and Landscaping, we guarantee this will never be a worry. We offer top-rated services at competitive prices that always result in an exquisite landscape and happy customers.