Effective
Stump Grinding
When it comes to removing unwanted stumps on your property, it's important to choose a contractor that prioritizes both effectiveness and efficiency. That's where Green Acres comes in. Our team of experienced professionals is equipped with the latest technology and techniques to quickly and thoroughly grind down any stump, leaving your yard clear and level. Not only that, but we take great care to provide exceptional customer service and can even offer tips for keeping your yard healthy and green.
We know how unsightly and hazardous leftover tree stumps can be, which is why we take our job seriously. We understand the importance of timely and efficient stump grinding and the positive impact it has on the appearance and safety of your property. So, let us help you get rid of those stubborn tree stumps and enjoy a clean and clutter-free landscape for years to come. Choose Green Acres for a worry-free stump grinding experience that will leave you feeling confident and satisfied.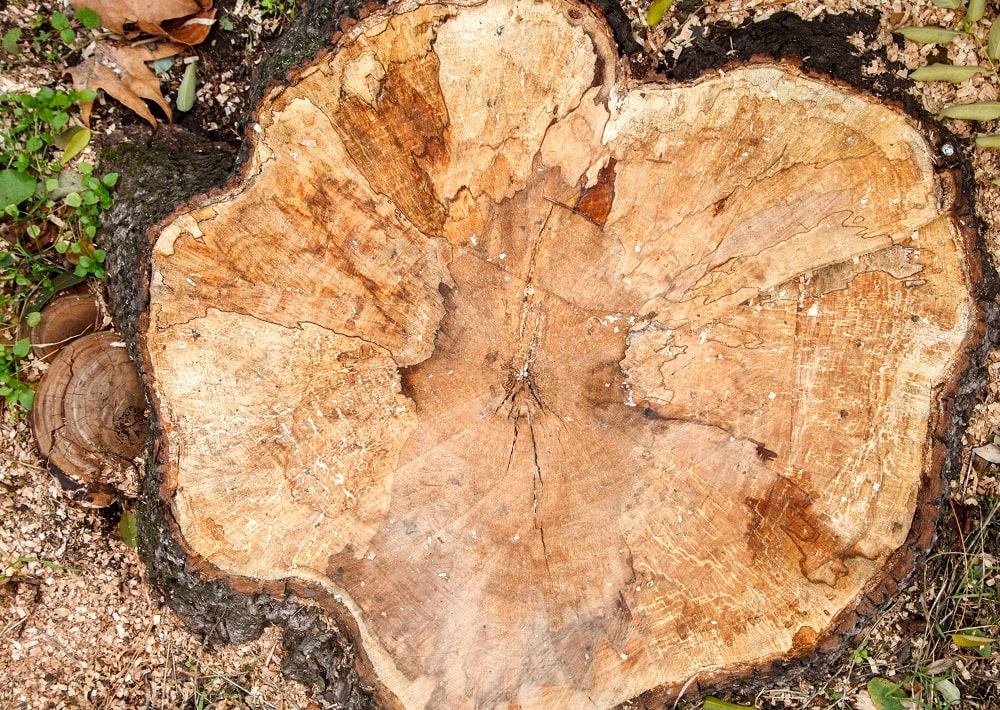 There are several reasons why it is important to grind stumps in your yard: 
Aesthetics: Stumps can be an eyesore and detract from the overall appearance of your yard. Grinding them down to below ground level allows you to reclaim the space and improve the look of your property.
Safety: Stumps can be hazardous, especially if they are located in areas where people may walk or run, such as a playground or sports field. Grinding them down eliminates the tripping hazard and makes the area safer.
Pest control: Stumps can attract pests, such as termites and ants, which can spread to other areas of your yard or even your home. Removing the stump eliminates the source of the infestation and helps to prevent further damage.
New plant growth: If you plan on planting new trees or other vegetation in the area where the stump is located, grinding it down allows for better soil preparation and root growth.
Property value: Removing stumps can increase the value of your property by improving its appearance and making it more attractive to potential buyers.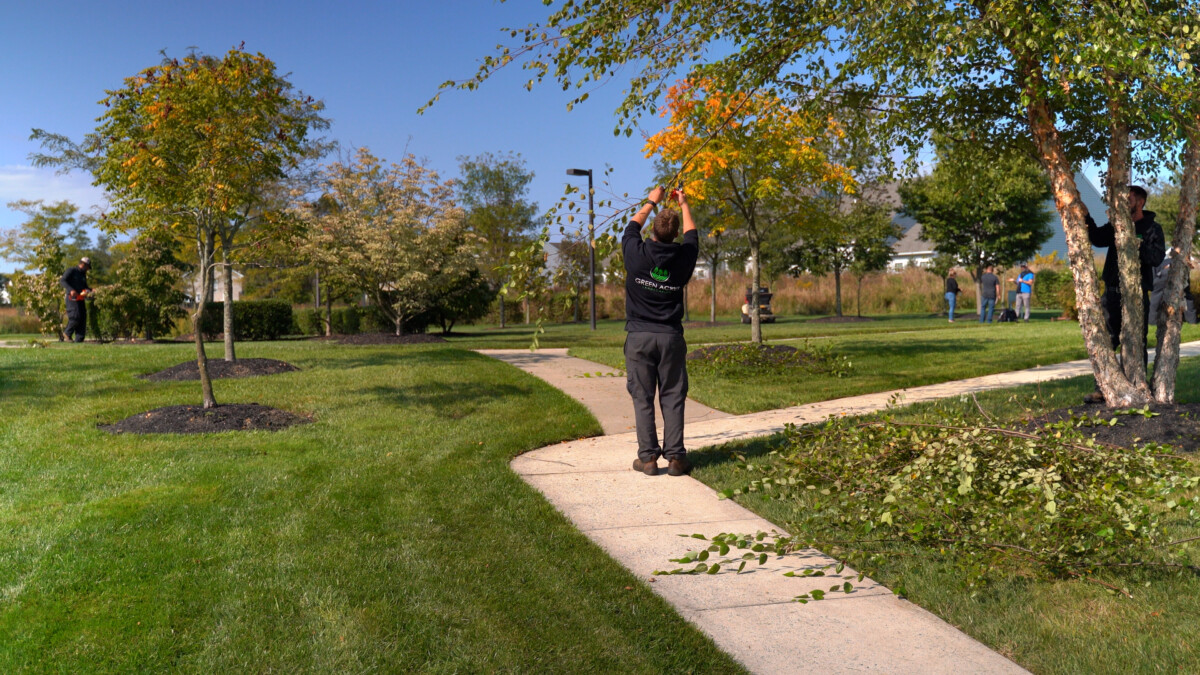 Quality Service You Can
Count On
Green Acres has more than 20 years of experience in lawn care and property maintenance.  We offer all-inclusive landscape maintenance packages so you can be sure your property is looking its best all year long! Using our years of creative experience to achieve beauty is what sets us apart. Landscape material that is healthy, well-branched, and well-formed is used to create the best first impression.